Corner Brook - Newfoundland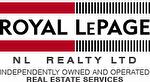 Royal LePage Newfoundland Realty
Penny Coley MacDonald
Broker Owner
89 West Valley
Corner Brook, NL A2H 2X4
Office:  709-634-4444
Corner Brook is a city located on the west coast of the island of Newfoundland in Newfoundland and Labrador, Canada.  Corner Brook is the most northern city in Atlantic Canada.
The area was surveyed by Captain James Cook in 1767. The Captain James Cook Historic Site stands on Crow Hill overlooking the city. By the middle of the 19th century the population of Corner Brook was less than 100, and the inhabitants were engaged in fishing and lumber work.
Located on the Bay of Islands at the mouth of the Humber River, the city is the second-largest population centre in the province behind St. John's, and smallest of three cities behind St. John's and Mount Pearl.  As such, Corner Brook functions as a service centre for western and northern Newfoundland.  The city has the largest regional hospital in western Newfoundland. It also has a wide array of shopping and retail businesses and federal and provincial government offices.
Corner Brook is home to Grenfell Campus, Memorial University where a strong and vivacious arts community exists both within the school and well into the public. Corner Brook Arts and Culture Centre among other institutions thrive in promoting the arts on all levels from visual arts to theatre and well beyond.
Corner Brook is home to Stage West Theatre Festival, a summer theatre festival running through the month of July, and Gros Morne Summer Music, a classical music festival that spans July and August. Corner Brook is also home to the region's only community radio station, Bay of Islands Radio (CKVB-FM). Presently broadcasting through the internet only, Near Corner Brook is Marble Mountain Ski Resort, a downhill skiing resort, and Blow-Me-Down trails, a cross country ski area
Community Links